The following speakers are scheduled to present at the Measuring Microplastics workshop on April 4, 2019: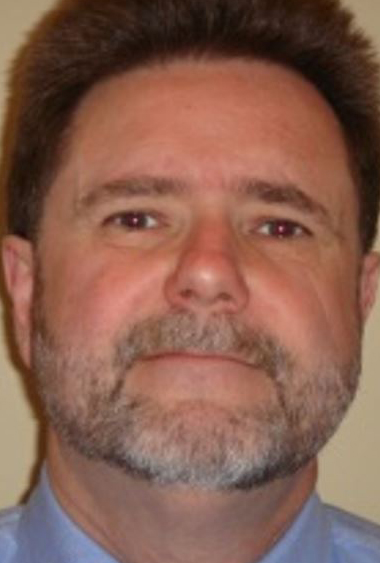 Dr. Robert C. Andrews is a Full Professor at the University of Toronto, where he works in the Department of Civil and Mineral Engineering. He conducts research on drinking water treatment, focusing on process optimization for the removal of emerging contaminants. His current research is centered around more than a dozen municipalities in Ontario serving more than 4 million consumers. He has over 25 years of experience in the field of drinking water treatment, both as an academic researcher and a consultant. For the past 12 years, he has held a Natural Science and Engineering Research Council (NSERC) Senior Industrial Chair in Drinking Water Research, and collaborates regularly with researchers across Canada, the United States and internationally. He received his Ph.D. in Civil Engineering from the University of Alberta.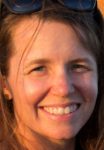 Carolynn Box is Science Programs Director at 5 Gyres, where she leads the San Francisco Bay Microplastics Project, a large-scale research program that will produce policy recommendations. She also manages 5 Gyres' annual expeditions and other scientific efforts. Carolynn has traveled 20,000 miles researching microplastics on nine large-scale Ocean Expeditions. Before joining 5 Gyres, she worked in the field of Coastal Management for seven years in San Francisco Bay. After her first 5 Gyres voyage in 2011 – a 33-day trip across the South Atlantic Gyre – she decided to change the course of her life and apply her science and organizing background to efforts to fight plastic pollution. Carolynn holds a master's degree in Marine Affairs from the University of Rhode Island.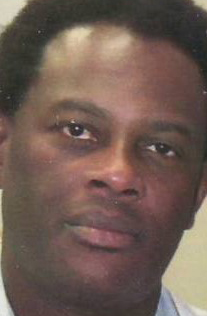 Dr. Steve A. Carr is a Supervising Research Scientist for the Sanitation Districts of Los Angeles County (LACSD), where he works as the Supervisor of Research at the San Jose Creek Water Quality Laboratory. His research focuses on the application of state-of-the-art techniques that utilize advanced oxidation and engineered sorbent substrates to target the selective and efficient removal and destruction of CECs and other contaminants from surface water and wastewater. Two of his recently published studies focused on the transport and fate of microplastic particles in wastewater treatment plants and on the sources and dispersive modes of micro‐fibers in the environment. Prior to joining LACSD, Steve worked as a Research Scientist at Chemlink ARCO's Oil Fields Chemical Division and at Geo Research. Steve holds a B.S. in Chemistry from Howard University and a Ph.D. in Synthetic Organic Chemistry from the University of Southern California.

Dr. Silke Christiansen is a professor of physics at the Free University in Germany, where she runs a research department at the Helmholtz Zentrum Center for Materials and Energy in Berlin. She also is affiliated with the Leuchs division at the Max-Planck Institute for the Science of Light in Erlangen, Germany. She has significant experience in the field of nano-materials for energy conversion, biomedical and environmental sensing, and opto-electronics. She advances materials based on correlated microscopies and spectroscopies. She has carried out research in silicon technology at the TJ Watson Research Center of IBM in New York, and is distinguished honorary professor at the Material Science Department at Chungbuk University in Korea. She holds more than 10 patents and patent applications. She earned a Ph.D. in materials science at Friedrich–Alexander University Erlangen–Nürnberg.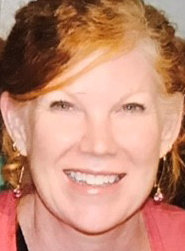 Anna-Marie Cook is a member of the U.S. Environmental Protection Agency's Office of Research and Development, where she is assigned to EPA Region 9 as the Superfund Division Technical Liaison. An Environmental Engineer at EPA since 1990, Anna-Marie is EPA's subject matter expert on microplastics and is investigating the potential health impacts of this form of ocean pollution on the food chain. Prior to coordinating EPA's Marine Debris Program, Anna-Marie's focus on water protection and restoration led her to work as a Remediation Project Manager overseeing the cleanup of contaminated military bases. Anna-Marie holds an M.S. in Environmental Engineering and a B.S. in Naval Architecture and Offshore Engineering, both from the University of California, Berkeley.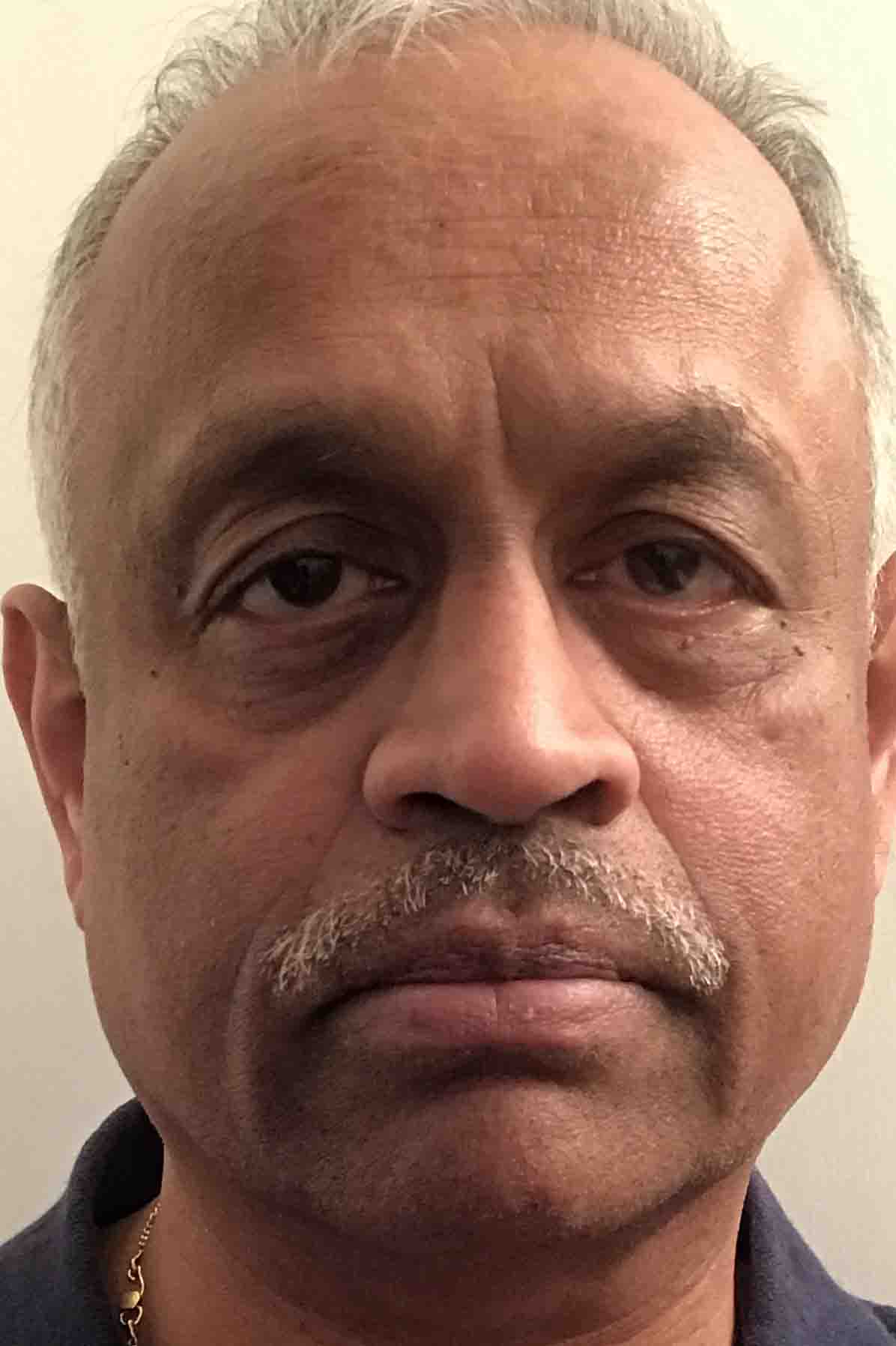 Ashok Deshpande is a Research Chemist at the NOAA Northeast Fisheries Science Center, working out of the James J. Howard Marine Sciences Laboratory in Sandy Hook, NJ. His research is focused on the application of chemistry principles in addressing baseline fisheries topics, including the characterization of microplastics polymers by using a novel technique of pyrolysis GC-MS. He has successfully analyzed a variety of plastic samples from the littoral and aquatic environments, and is working on developing collaborations on the intercomparison of mass spectrometric and spectroscopic methods for the analysis of plastic polymers. For more than 25 years, Ashok has been working on assessments of persistent chemical contaminants in recreational and commercial fisheries resource species and examination of potential uses of intrinsic and naturally embedded tracer chemicals in the assessment of habitat ecology, migratory behaviors, and predator-prey interactions.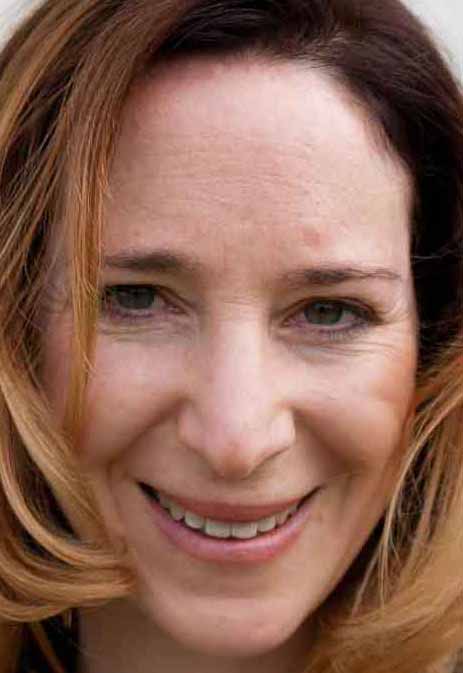 Deborah Halberstadt is Executive Director of the California Ocean Protection Council (OPC) and Deputy Secretary for Oceans and Coastal Policy at the California Natural Resources Agency. Deborah has extensive experience in environmental law and policy, and has devoted her career to advocating for and protecting the environment. Deborah is committed to implementing California's innovative, ecosystem-driven approach to ocean and coastal management and its emphasis on science-based policies and collaborative partnerships. Before joining the OPC, Deborah spent ten years in the Office of the California Attorney General litigating civil and criminal cases to enforce environmental laws. Prior to law school, Deborah served as a federal legislative liaison in the Office of Governor Gray Davis, handling natural resources and environmental protection issues. She also served as director of constituent affairs. Deborah holds a J.D. from the University of California, Berkeley School of Law and a B.A. from Stanford University.
Dr. Paul Helm is a Senior Research Scientist for the Ontario Ministry of the Environment, Conservation and Parks, based in Toronto. He also is an Adjunct Faculty member at the University of Toronto's School of the Environment and Department of Physical and Environmental Sciences. Paul's research interests include the sources, fate and transport of legacy and emerging organic contaminants in aquatic and urban environments, passive sampling approaches to monitor hydrophobic and polar chemicals, and sources, occurrence and impacts of microplastics in the Great Lakes. Since 2014, he has been involved in microplastics source, occurrence and impact studies in surface water, sediments, wastewater and fish in the Great Lakes area. Paul holds a Ph.D. in Applied Chemistry from the University of Toronto.

Dr. Amy Lusher is a Researcher Scientist at the Norwegian Institute for Water Research (NIVA), where her research focuses on the distribution, interactions and potential effects of microplastics in the marine environment. She has been involved in the development of numerous methods for the identification of microplastics from different environmental matrices, including sediments, water column and biota. She led a critical review of the methods used in the identification of ingested microplastics by wild and laboratory exposed biota, and was a leading contributor to a Food and Agricultural Organization (FAO) report focusing on microplastics in fisheries and aquaculture (finfish and shellfish). Amy participates in a number of international working groups, including those supporting the Joint Group of Experts on the Scientific Aspects of Marine Environmental Protection (GESAMP) and the ministries of Japan and Norway. Amy holds a B.Sc. and M.Res. in Marine Biology from Plymouth University and a Ph.D. from the Galway-Mayo Institute of Technology.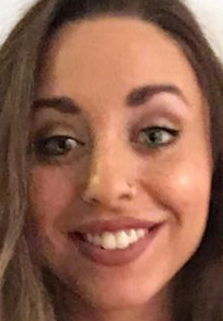 Keenan Munno is a Research Associate and Lab Manager in the lab of Dr. Chelsea Rochman at the University of Toronto. She helps oversee projects related to microplastics quantification, polymer identification and methods development. With a particular interest in the fate and effects of microplastics in fish, Keenan's work focuses on method development, as well as microplastic ingestion and retention in freshwater fish from the Great Lakes. She holds a M.S. in Ecology from the University of Toronto and a B.S. in biology from Queen's University.

Marco Pittroff is a Research Assistant in the spectroscopy working group at the German Gas and Waterworks Association's Water Technology Center in Karlsruhe, abbreviated in German as TZW:DVGW. In the field of microplastic research, his expertise lies in the analysis of microplastics in fresh- and drinking water with Raman microspectroscopy. He has contributed to the publication of several scientific papers and is currently working on microplastics in inland waters and microplastic in the water cycle. Over the last four years, his lab has developed a method that allows the fractionated sampling of large fresh and drinking water volumes with subsequent Raman microspectroscopy analysis for small microplastics (≥5 µm); Marco's role was to optimize the procedure for semi-automated identification and quantification of microplastics with Raman microspectroscopy. He holds an M.S. in Geoecology-Environmental Science with an emphasis on hydrology and biogeochemistry from the University of Bayreuth.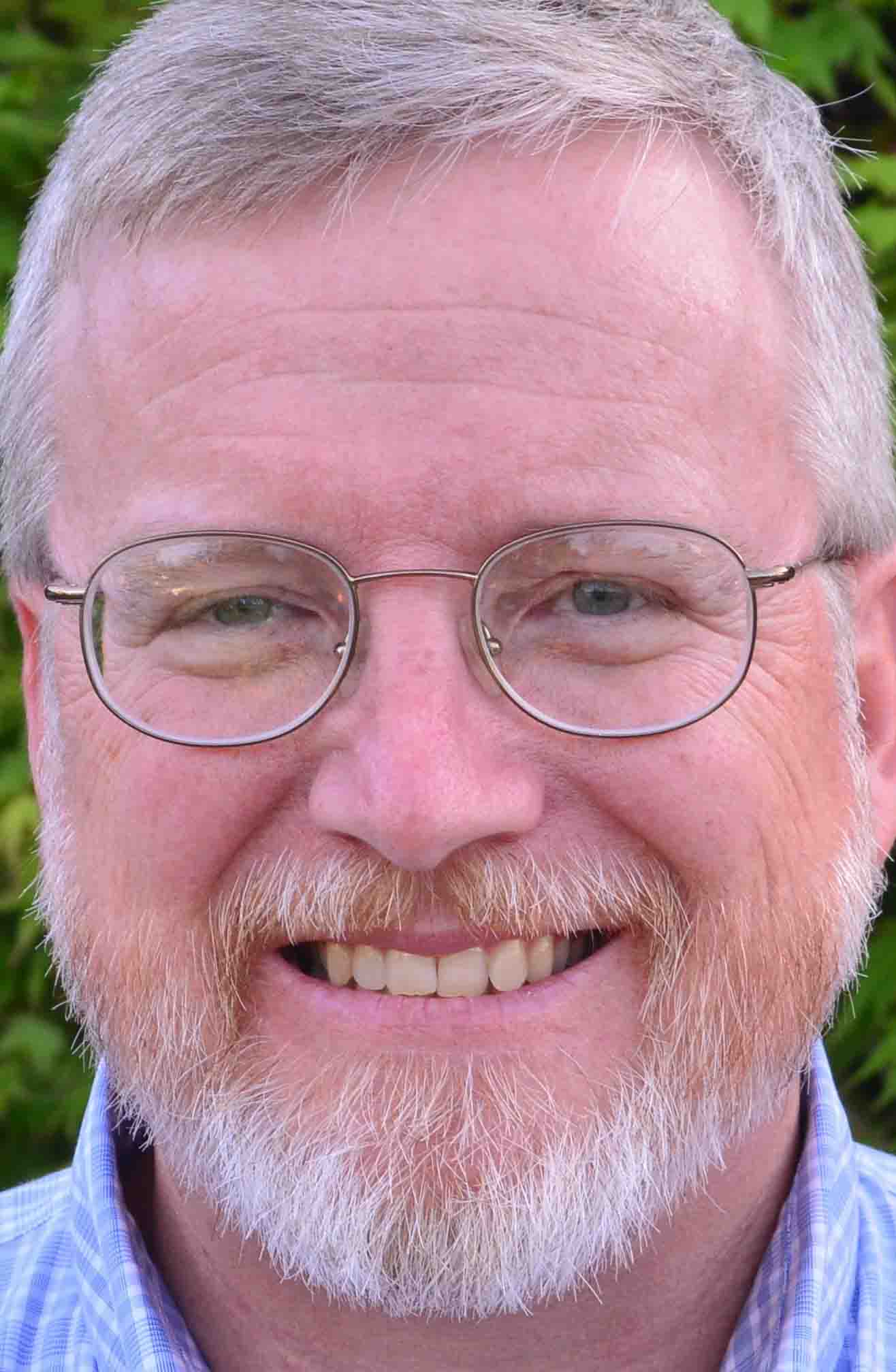 Darrin Polhemus is a Deputy Director for the California State Water Resources Control Board, where he is in charge of the Division of Drinking Water. The Division of Drinking Water administers the federal and California Safe Drinking Water Acts, which regulate over 7,400 public water systems throughout the State to ensure the delivery of safe drinking water to all Californians. In addition, the Division permits recycled water usage, manages the Environmental Laboratory Accreditation Program, oversees the work of county health departments that have been delegated the authority to regulate small water systems, and develops regulations pertaining to drinking water. Darrin is a licensed civil engineer and holds a B.S. in Agricultural Engineering from California Polytechnic State University, San Luis Obispo.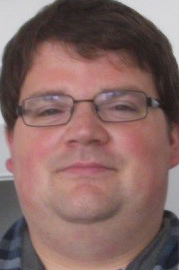 Dr. Sebastian Primpke is a polymer chemist at the Helmholtz Center for Polar and Marine Research at the Alfred Wegener Institute in Germany. With a background in physical chemistry and spectroscopy, Sebastian is focused on the automatization and harmonization of spectroscopic analyses. His recently developed methods for analyzing microplastics using Fourier-transform infrared (FTIR) and Raman microscopy already have been applied in a standardized manner to studies involving (deep) sea sediments, Arctic Sea Ice, treated wastewater and surface water.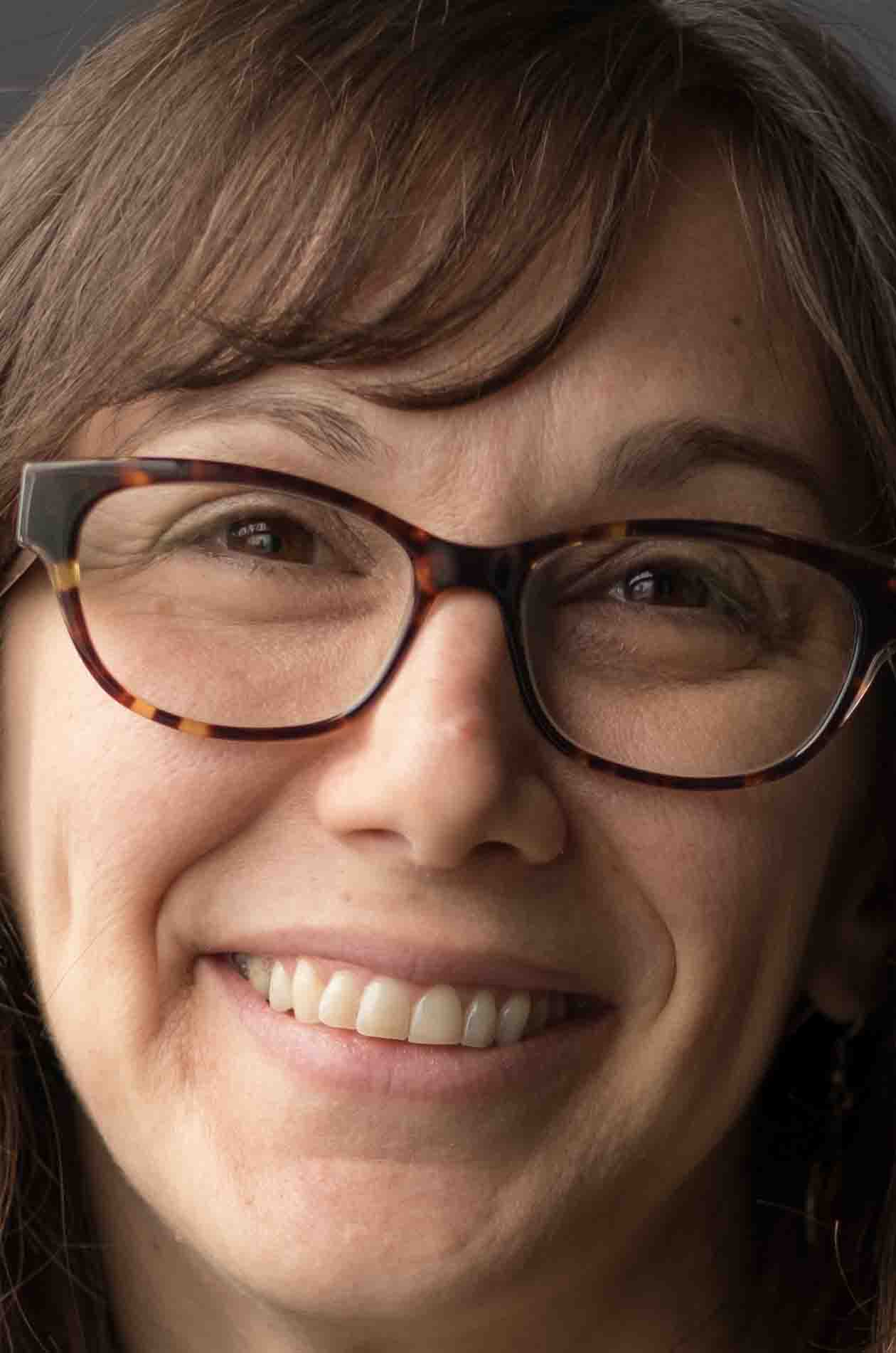 Dr. Chelsea Rochman is an Assistant Professor of Ecology at the University of Toronto and a scientific advisor to the Ocean Conservancy. Chelsea has been researching the sources, sinks and ecological implications of microplastic debris in marine and freshwater habitats for more than a decade. She has published dozens of scientific papers in respected journals and has led international working groups about plastic pollution. While her primary aim is to help understand the ecological effects of microplastics, Chelsea's current research includes method development to improve sampling, extraction and analysis techniques for microplastics to increase efficiency and QA/QC. Her lab has developed novel extraction techniques, has provided advice regarding QA/QC, and is building a microplastics spectral library for Raman. They also are working to automate analysis, and to detect smaller and smaller particles using Raman and pyrolysis-GC/MS. Chelsea has presented her work to the United Nations General Assembly and the U.S. State Department.