Convened by SCCWRP in coordination with the California State Water Resources Control Board and the California Ocean Protection Council
2020 Reconvening of the Science Advisory Panel for Constituents of Emerging Concern (CECs) in California's Aquatic Ecosystems
Background and objectives
In 2009, the State Water Resources Control Board (State Board) asked SCCWRP to convene the Science Advisory Panel for Constituents of Emerging Concern (CECs) in California's Aquatic Ecosystems. The original charge of the CEC Ecosystems Panel was to provide unbiased, science-based recommendations for monitoring CECs in oceanic, brackish and fresh waters across the State that receive discharge of treated municipal wastewater effluent and stormwater. The original Panel deliberated over a series of meetings and published its recommendations in a 2012 report. At the time, it was envisioned that as the State made progress toward implementing the Panel's recommendations and as fast-growing knowledge about CECs' ecosystem risks grew, the Panel would be reconvened to update recommendations from the 2012 report to improve understanding of CECs to protect public health and the environment.
In April 2020, the State Board and the California Ocean Protection Council asked SCCWRP to reconvene the Panel to address the following charge questions:
Which classes of CECs, including those with data gaps, have the potential to adversely impact marine, estuarine and freshwater wildlife, ecosystems, and beneficial uses in marine, estuarine and freshwater environments?


• Who are the leaders in the academic field for each of these classes of CECs?
• What are the applicable monitoring methods and reporting limits for these classes of CECs?

Update the risk prioritization framework developed in the 2012 report, entitled Monitoring Strategies for Chemicals of Emerging Concern (CECs) in California's Aquatic Ecosystems: Recommendations of a Science Advisory Panel, to address classes of chemicals, structurally-related chemicals (that may not be within the same class), and data-poor chemical classes (e.g., where there is either no monitoring trigger level or environmental concentration or predicted no-effect concentration).
What are the sources, pathways, and rate of inputs leading to the presence of classes of CECs in the marine, estuarine and freshwater ecosystems?
Considering the physical, chemical, and biological processes that affect the transport and fate of classes of CECs, what matrices (i.e. tissue, sediment, ambient water, and wastewater) should be screened in each of the three following ecosystems: marine, estuarine and freshwater?
What are the most important known and unknown biological effects for specific or classes of CECs and what approaches should be used to assess biological effects of classes of CECs to sentinel species in marine, estuarine and freshwater ecosystems?
How can state management agencies better address classes of CECs in the environment through implementation of the risk prioritization framework? Specifically, how can the State Water Board better address CECs?
Note: Inland freshwater systems refer to surface waters, including streams, rivers, lakes and reservoirs. Coastal aquatic systems are the territorial marine waters of the State as defined by California law, i.e., those extending up to three miles offshore. This question also refers to releases outside three miles that impact state waters or any ground and surface waters (fresh, brackish, or saline) within state boundaries that are hydrologically connected to the coastal ocean.
The Panel was reconvened in April 2020 and is scheduled to publish its final report in fall 2022.
Overview of panel meetings
First meeting: The Panel held its first meeting via videoconferencing over a four-day period (October 12-15, 2020). The public portions of the meeting were scheduled each morning from 8 a.m. to 10:30 a.m. PT.

Interim Project Report-Out: The Panel held a working meeting at SCCWRP over a four-day period (February 7-10, 2022), which included a one-hour public status report-out during the final day of the meeting (see below for video recording and PowerPoint slides from the meeting). Another working meeting was held at SCCWRP on May 2-5, 2022.

Final report-out meeting: The Panel will have a final report-out webinar meeting (AGENDA)on its findings on Monday, December 12, 2022 from 8-10:30am PT (UTC-8).

If you have comments on the draft report or the report-out meeting, please email Charles Wong or the State Water Board CEC Program by close-of-business, Monday 12/19.
Panel members
Seven Panel members were chosen for their expertise in the following fields: biochemistry, analytical chemistry, civil and environmental engineering, environmental chemistry, epidemiology/risk assessment, ecotoxicology, and human health toxicology. This reconvened Panel will review the scientific literature regarding CECs in aquatic systems, hold multiple meetings to develop recommendations, and publish a final report for the management community.

Dr. Paul Anderson – Human Health Toxicologist

Dr. Paul Anderson is Vice President of Arcadis, Inc. with over 30 years of experience in human health and ecological risk assessment. He has conducted human health and ecological risk assessments in support of the air and water permitting required for large industrial facilities and has prepared comments on the scientific basis of many Federal and State regulations including Ambient Water Quality Criteria.

Dr. Nancy Denslow – Biochemist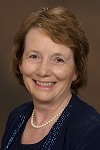 Dr. Nancy Denslow is a professor in the Department of Physiological Sciences and in the Center for Environmental and Human Toxicology at the University of Florida. She is the recipient of numerous awards for her research, including the Founder's Award from the Society of Environmental Toxicology and Chemistry (SETAC). Most recently she was selected as the Water Institute Faculty Fellow at the University of Florida.

Dr. Jörg Drewes – Civil/Environmental Engineer

Dr. Jörg E. Drewes is Chair Professor of Urban Water Systems Engineering at the Technical University of Munich (TUM), Germany. He has served on the Research Advisory Council of the Water Research Foundation (Alexandria, VA) and chaired the Expert Panel on monitoring requirements for water recycling for the State of California.

Dr. Derek Muir – Environmental Chemist/Ecotoxicologist

Dr. Derek Muir is a Senior Research Scientist at Environment and Climate Change Canada, where he has led efforts to understand chemical contamination in Arctic ecosystems. He has led the atmospheric deposition and chemical identification component on Environment Canada's Alberta oil sands monitoring plan, and characterized mercury deposition and bioaccumulation from Canadian emission sources under the agency's Clean Air Regulatory Agenda.

Dr. Adam Olivieri – Epidemiologist/Risk Assessor

Dr. Adam Olivieri is the Vice President of EOA, Inc. He directed the City of San Diego's Health Effects Studies at Mission Valley and San Pasqual, investigating the health risks of potable reuse of reclaimed San Diego municipal wastewater. He provided testimony to the U.S. House of Representatives – Subcommittee on Water Resources and Environment on potential public health impacts of microbial agents.

Dr. Daniel Schlenk – Environmental Toxicologist

Dr. Daniel Schlenk is Professor of Aquatic Ecotoxicology and Environmental Toxicology at the University of California Riverside. He has served on Scientific Advisory Panels supported focused on the monitoring of recycled and surface waters for Emerging Contaminants. Since 2016, he has been a permanent member of the USEPA Chemical Safety Advisory Committee, and from 2007-2014, he was a permanent member of the USEPA FIFRA Science Advisory Panel, which he Chaired from 2012-2014.

Dr. Shane Snyder – Analytical Chemist

Dr. Shane Snyder is a Professor of Civil & Environmental Engineering and is the Executive Director of the Nanyang Environment & Water Research Institute (NEWRI) at Nanyang Technological University (NTU), Singapore. Dr. Snyder is a Fellow of the International Water Association and a member of the World Health Organization's Drinking Water Advisory Panel.

Contact

For more information on this CEC Ecosystems Panel, contact Dr. Charles Wong.