Sue McConnell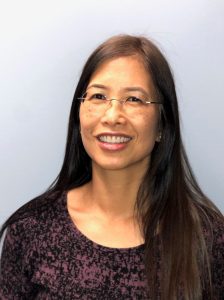 Sue McConnell manages the Central Valley Water Board's Irrigated Lands Regulatory Program, which covers over 6 million acres and about 29,000 agricultural operations.  Over the last 25 years, Sue has worked on many Water Board programs and successfully engaged with diverse stakeholders, including farmers, ranchers, environmental and environmental justice groups, off-road-vehicle enthusiasts, timber companies, and numerous agencies.  Sue is a registered civil engineer with a bachelor's degree in chemical engineering from UC Berkeley and a master's degree in environmental engineering from Stanford.
Patrick Pulupa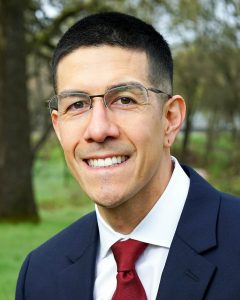 Patrick Pulupa is the Executive Officer of the Central Valley Water Quality Control Board. For over a decade, Patrick worked with the State Water Resources Control Board's Office of Chief Counsel, primarily representing the Central Valley Water Board. As lead attorney for the Regional Board, he worked to find equitable solutions for the diverse water quality issues facing the Central Valley. Patrick has a B.A. in Government and Politics from the University of Maryland, and received his J.D. from the UC Davis School of Law (King Hall). Patrick is a member of the State Bar of California.
Melissa Turner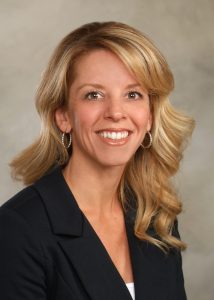 Ms. Turner is Vice President at MLJ Environmental with experience managing a variety of projects revolving around water quality, quality assurance and data management.  Ms. Turner manages water quality projects including sampling design, project development, database design and implementation, quality assurance procedures, and report writing.   She has managed water quality programs developed for compliance with the Irrigated Lands Regulatory Program (ILRP) since 2004 including the East San Joaquin Water Quality Coalition.  While at the University of California, Davis Ms. Turner managed the UC Davis Regional Data which was one of four data centers that transfers data to the California Environmental Data Exchange Network (CEDEN).  The data center was transferred to MLJ Environmental and became the Central Valley Regional Data Center.  The Center processes water quality data for various stakeholders including five coalitions for compliance with the ILRP.  Ms. Turner received her bachelor's in Wildlife, Fisheries and Conservation Biology and her master's in Animal Biology from UC Davis.
Michael Johnson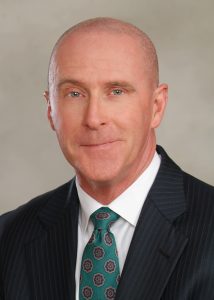 Dr. Michael Johnson is the founder and President of MLJ Environmental and has more than 35 years of experience in both the academic and private sectors managing numerous large projects and performing sophisticated analyses. Dr. Johnson has developed a wide range of monitoring programs including the monitoring design for the East San Joaquin Water Quality Coalition starting in 2003. In addition, he has worked with a variety of stakeholder processes focused on TMDLs, Basin Plan amendments and regional monitoring programs. He was a Research Scientist and Adjunct Professor at the University of California, Davis where he was involved in graduate programs such as Ecology, Hydrologic Sciences, Environmental Toxicology, and Epidemiology. Dr. Johnson left UC Davis in 2010 to devote his efforts to managing MLJ Environmental full-time and has been involved in numerous projects ranging from analysis of geospatial data to management of complex monitoring and reporting programs. Dr. Johnson received a bachelor's and master's degree from the University of Colorado in Environmental, Population and Organismal Biology and a PhD from the University of Kansas in Ecology.
Steve Shimek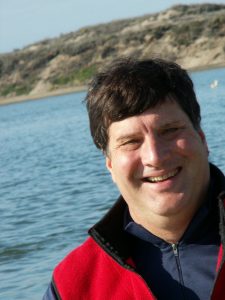 Steve Shimek is founder and executive director of The Otter Project, a nonprofit environmental organization dedicated to the recovery of the southern sea otter. When research showed that water quality was a significant factor in sea otter recovery, he became an advocate for strong regulation of agricultural discharges. The Otter Project became affiliated with the Waterkeeper Alliance in 2007. Steve works extensively with water quality consultants and since 2012 has led a coalition of fishing, environmental justice, water, and conservation groups advocating for effective regulation of water quality. Steve graduated in 1975 from UC Santa Cruz with a B.S. in biology.