Bight '18 keeps focus on key issues of management concern
Posted May 4, 2018
---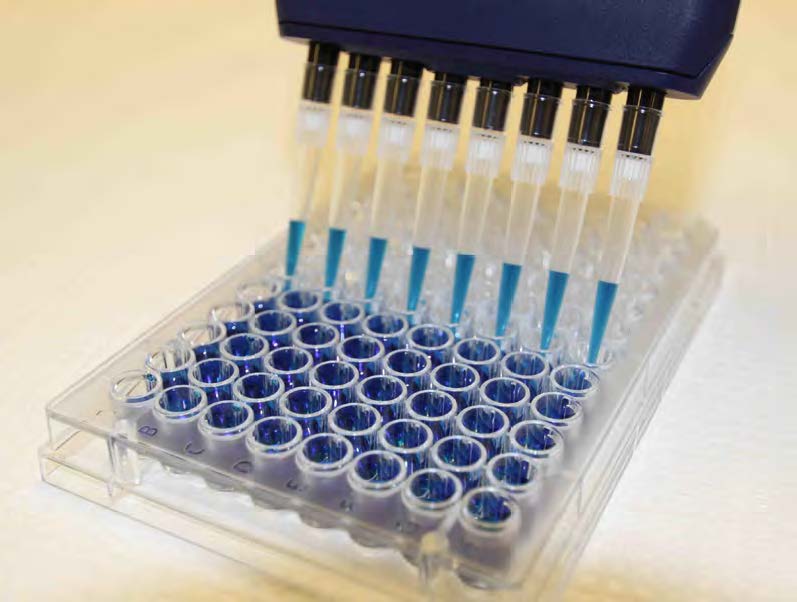 More than 80 environmental agencies will examine new and emerging developments in water-quality science and management during the 2018 cycle of the Southern California Bight Regional Monitoring Program, which initiates field sampling in July.
More than half of the studies planned for Bight '18 are new or have new components, ensuring the 24-year-old program remains responsive to pressing issues of management concern in coastal Southern California. Meanwhile, the study  elements carried over from previous program cycles will enable Bight '18 to track trends in ecosystem health across time and space.
Bight '18 participants have been working collaboratively in recent months to finalize study designs for each of five main study elements, as well as to coordinate quality-assurance measures, including laboratory intercalibration exercises.
The design of each of the five Bight '18 study elements has been influenced by a number of emerging issues in environmental management:
Sediment Quality: For the first time, Bight '18 will incorporate use of bioanalytical cell screening assays to screen for bioactive chemical contaminants in seafloor sediment and fish tissues. The addition of this screening step, which will be done alongside traditional sediment quality assessment methods, reflects the Bight program's commitment to using emerging technologies to glean additional insights about sediment contamination's ecosystem impacts. In April, a statewide panel of scientific experts recommended that bioanalytical assays be incorporated into routine monitoring of emerging contaminants in recycled water statewide (see previous article in this Director's Report), underscoring the growing importance of this prototype tool for contaminant monitoring. In addition, the Sediment Quality element will track chemical contaminants that have bioaccumulated in sport fish, and measure an expanded list of emerging contaminants, including PBDEs, pyrethroids, fipronils and neonicitanoids
Ocean Acidification: In addition to tracking changes to Bight seawater chemistry resulting from ocean acidification and hypoxia, Bight '18 will for the first time seek to document the relationship between the chemical changes and effects on vulnerable, shell-forming organisms. Understanding the relationship between chemistry and biology is key to interpreting a growing body of data on ocean acidification's impacts in the Bight, especially the outputs of a computer model being developed by SCCWRP and its partners that quantifies changes to seawater chemistry along the North American West Coast.
Harmful Algal Blooms: This new Bight '18 study element will focus on understanding the long-term impacts of marine and freshwater blooms that are becoming more severe, frequent and longer-lasting. While water-quality managers have traditionally focused on managing the immediate impacts of these ecologically disruptive events, Bight '18 will examine how toxins produced by some types of blooms can be transported through waterways and linger in seafloor sediment, potentially impacting the health of marine organisms for months, including shellfish consumed by humans.
Trash: New to the Bight '18 trash monitoring element will be test-driving a series of standardized methods for quantifying the levels and types of trash found in urbanized streams; this work will be done in partnership with the Southern California Stormwater Monitoring Coalition. Development of reliable trash-surveying capabilities is crucial as California and its municipalities seek to document the effectiveness of aggressive new trash reduction and control programs being rolled out statewide.
Microbiology: This Bight '18 study element will examine the relevance and reliability of using coliphage viruses to track microbial water quality at Southern California beaches. With the U.S. Environmental Protection Agency slated to issue guidance in the coming months on how water-quality managers can begin using coliphage to track microbial contamination, Southern California water-quality managers will need to understand how traditional Enterococcus bacteria-based methods for detecting microbial contamination compare to the new coliphage-based approach. 
 

***

The Southern California Bight Regional Monitoring Program, which has been facilitated by SCCWRP since its inception in 1994, examines the health of about 1,500 square miles of Southern California's coastal waters. Both regulated and regulatory agencies, as well as non-governmental and academic organizations, come together to collaboratively design the study and interpret findings.

Southern California's environmental management communities relies on the Southern California Bight Regional Monitoring Program to better direct resources and to maintain focus on the areas and issues that pose the greatest threats to ecosystem integrity.

For more information, contact Dr. Karen McLaughlin.


More news related to: Bioanalytical Cell Screening Assays, Climate Change, Microbial Water Quality, Ocean Acidification and Hypoxia, Regional Monitoring, Sediment Quality, Top News, Trash Pollution