SCCWRP helps establish basis for microplastics management
Posted February 4, 2022
---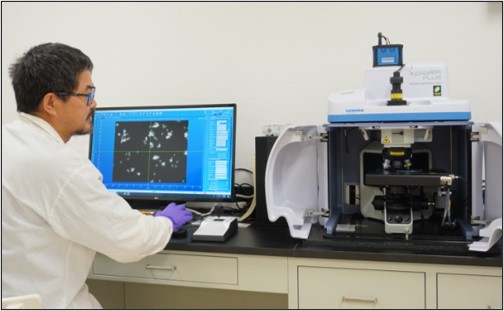 A series of international SCCWRP-facilitated scientific studies and workshops over the past year examining how to better monitor and understand microplastics contamination is helping to form the scientific foundation for a pair of proposed statewide actions that will help cement California's place as a global leader in managing this ubiquitous form of aquatic pollution.
First, the State Water Resources Control Board in November released a draft policy that will require drinking water facilities in California to monitor microplastics for four years; the policy is based largely on an international SCCWRP-facilitated study that developed best-practices recommendations for measuring and monitoring microplastics in drinking water. The State Water Board will consider formally adopting the policy this spring.
Second, the California Ocean Protection Council in December released a draft statewide microplastics strategy for the coastal ocean that calls for a coordinated, multi-pronged series of actions to combat microplastics pollution. A number of the research recommendations outlined in the draft strategy were informed by an international, SCCWRP-facilitated scientific workshop that developed expert consensus on the critical thresholds at which aquatic organisms begin to experience adverse biological effects from microplastics exposure.
Collectively, these two major proposed statewide actions reflect SCCWRP's influential role in informing the development of microplastics management strategies for California and beyond. Indeed, the proposed actions are the first of their kind in the world, creating microplastics management templates that could be replicated and adapted elsewhere.
The development of these statewide actions was called for in 2018 with passage of Senate Bill 1422 and Senate Bill 1263, which focus on combatting microplastics in drinking water and the coastal ocean, respectively.
Microplastics contamination is a growing management concern worldwide, with researchers finding microplastic particles nearly everywhere they look, even in remote, pristine locations. However, relatively little is known about how microplastics impact the health of humans and wildlife that inadvertently ingest them – in part, because of a lack of standardized monitoring methods.
Some treatment processes are especially effective at reducing microplastics levels in drinking water, although it remains unclear how much microplastics contamination is present in drinking water across California.
Meanwhile, the spread of microplastics in aquatic environments is accelerating, even with previous actions by California to curb their introduction to the environment, such as via bans on single-use plastic bags and microplastic beads in personal care products.
Under the draft State Water Board microplastics monitoring policy, drinking water agencies will be required to monitor microplastics over an initial four-year period using one of two measurement methods. The two methods – Fourier-transform infrared spectroscopy (FTIR) and Raman spectroscopy – were standardized during an international SCCWRP-facilitated study spanning 40 laboratories in six countries, including 22 laboratories that worked specifically on standardizing the drinking water methods.
Already, SCCWRP has begun working with California's Environmental Laboratory Accreditation Program to develop standard operating protocols (SOPs) and proficiency standards that will pave the way for laboratories across California to begin measuring microplastics levels in drinking water statewide.
Meanwhile, on the coastal ocean front, the California Ocean Protection Council in December released a 34-page draft strategy on managing microplastics in the coastal ocean.
The strategy calls for a series of targeted research investments that were informed in part by the consensus recommendations of the Microplastics Health Effects Workshop. The SCCWRP-facilitated workshop developed a proposed management framework by which California could extend stronger protections to aquatic life affected by microplastics, as well as reached initial consensus on the microplastics thresholds that managers would need to know to effectively protect aquatic life from microplastics exposure.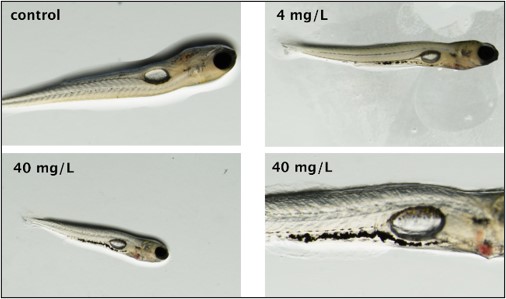 The OPC's strategy recommends expanding upon this initial set of exposure thresholds developed during the Microplastics Health Effects Workshop.

The draft statewide microplastics strategy could be considered for formal adoption by the OPC as early as February 23.

 

For more information, contact Dr. Leah Thornton Hampton or Dr. Charles Wong.


More news related to: Emerging Contaminants, Top News, Trash Pollution