SCCWRP research featured at S.D. Regional Board workshop on monitoring technologies
Posted April 28, 2017
---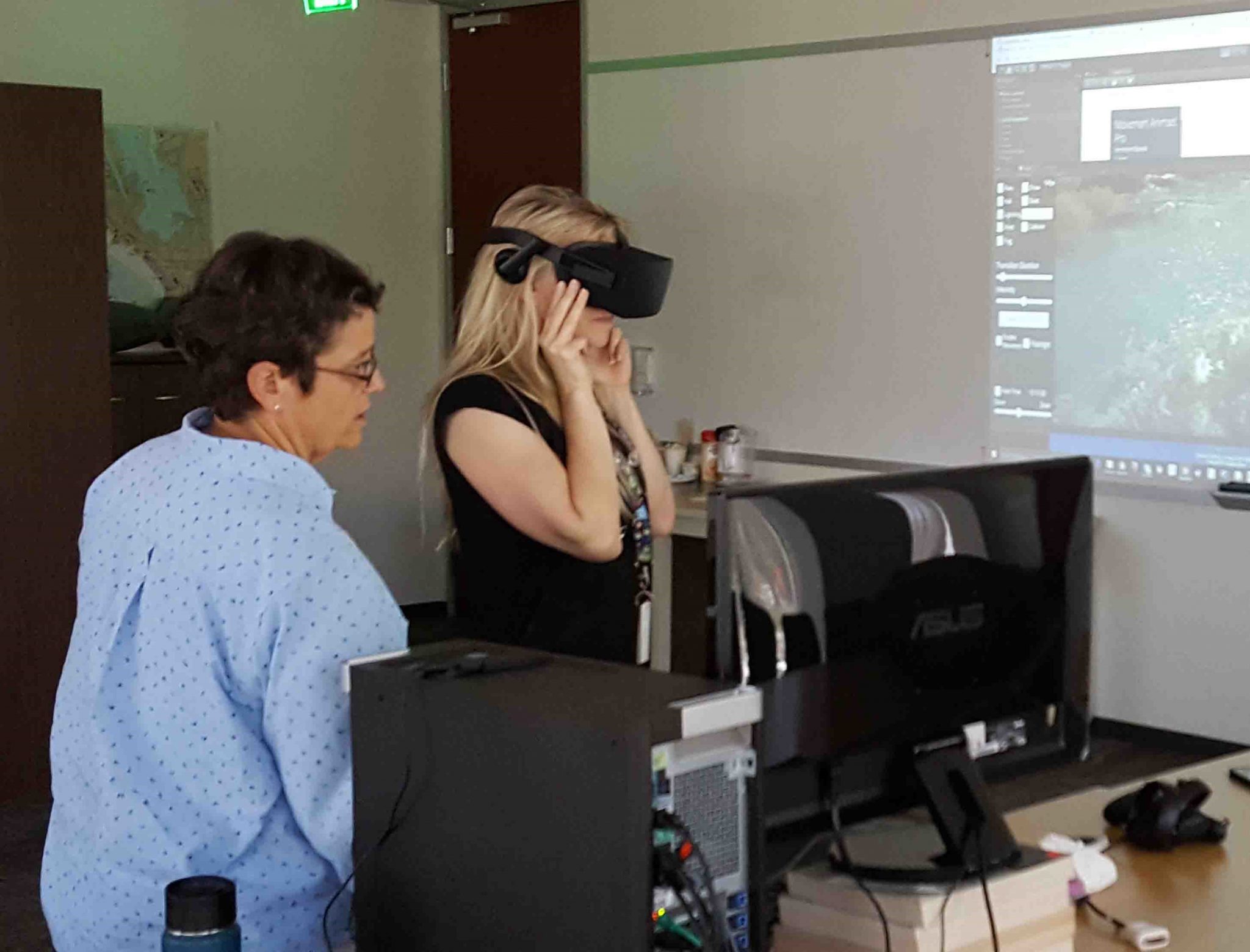 Next-generation environmental monitoring technologies being developed by SCCWRP and its research partners were featured at an April workshop hosted by the San Diego Regional Water Quality Control Board that focused on how newer technologies could improve the quality and speed of routine data collection.
The technology workshop, titled "Use of Remote Monitoring Technologies to Assist the San Diego Water Board Mission," was designed to expose Regional Board members to promising, next-generation solutions for environmental monitoring.
The April 12 agenda item prominently featured SCCWRP presentations and demonstrations, and covered topics that ranged from unmanned aerial systems to bioanalytical screening tools. The board spent about an hour listening to presentations and engaging in discussion, then took part in demonstrations over a 90-minute lunch break.
Four SCCWRP staff attended the meeting to give presentations and lead demonstrations:
Dr. Steve Steinberg provided an overview of how multispectral cameras can be attached to unmanned aerial systems to obtain high-quality imagery and develop topographic models.
Dr. Alvina Mehinto discussed the adaption of commercially available cell bioassays to rapidly screen receiving waters for contaminants of emerging concern (CECs).
Shelly Moore demonstrated the potential of virtual-reality goggles to aid in scenario planning and to visit inaccessible and difficult-to-reach areas.
Paul Smith demonstrated the use of mobile applications for streamlining field data collection, as well as open-access portals for storing and sharing data.
Other presentations covered topics for which SCCWRP serves as a research collaborator, including in situ passive sampling devices for measuring contaminants in receiving waters, and a field instrument that can continuously monitor receiving waters for microbial contamination. SCCWRP's interactions with board members and others during the Regional Board meeting will help the agency refine and expand its research directions going forward. For more information, contact Dr. Steve Steinberg.


More news related to: Bioanalytical Cell Screening Assays, Emerging Contaminants, Top News