SMC develops roadmap to improve runoff water quality
Posted January 31, 2020
---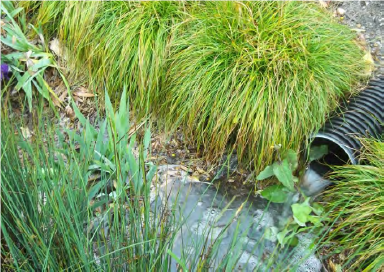 The Southern California Stormwater Monitoring Coalition (SMC) has unveiled a comprehensive, multi-faceted research agenda that lays out a vision and roadmap for how the region's stormwater management community will collaborate to improve runoff water quality over the next five years.
The 2019-2024 Research Agenda spans multiple areas of stormwater science, from optimizing the performance of stormwater BMPs (best management practices) to modernizing data sharing and analysis capabilities. The SMC's governing board in January began discussing which projects to tackle first.
SCCWRP helped conceptualize and develop the research agenda, and the document will play a key role in shaping SCCWRP's own long-term research directions.
The 36-page SMC agenda is intended to unify the region's stormwater managers around a shared vision for conducting urgently needed research to advance the science of stormwater management in Southern California.
The SMC is made up of 14 stormwater management agencies spanning the regulated and regulatory sectors. Other stormwater managers, including the co-permittees of SMC members, also routinely contribute resources and expertise to SMC projects.
Since its inception in 2001, the SMC has funded nearly 30 research projects valued at $17 million. Half of that effort has come from in-kind resources from non-SMC member agencies, underscoring the value of a collaborative, regional approach to stormwater research.
The 2019-2024 research agenda builds off the SMC's previous five-year research agenda. Like the 2014-2019 research agenda, this agenda was developed by a 10-member advisory panel convened by the SMC to independently identify the region's most pressing research needs.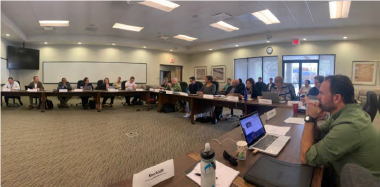 The panel included experts from seven science and engineering disciplines, plus three more representing a regulated stormwater agency, a regulatory agency and an environmental advocacy organization. SCCWRP facilitated the panel's deliberations.
After hearing testimony from SMC members about their research needs and priorities, the panel developed 64 initial project concepts, then refined them down to 24 priority projects organized into six thematic areas:
Microbiology and Human Health Risk
BMP Monitoring, Implementation and Effectiveness
Innovative Technology and Science Communication
Expanding the Utility of Biomonitoring
Improving Stormwater Monitoring Effectiveness
Emerging Challenges
Already, the SMC Steering Committee has begun a prioritization process to decide which projects to tackle in the 2020-21 fiscal year.

Over the next five years, SMC members will use the research agenda as they prioritize, design and execute regional stormwater research projects. The research agenda will help the SMC evaluate potential funding opportunities and decide if, how and when to move forward with projects.

For more information, contact Dr. Elizabeth Fassman-Beck.


More news related to: Regional Monitoring, Runoff Water Quality, Southern California Stormwater Monitoring Coalition, Stormwater BMPs, Top News