County first to monitor beach fecal pollution via ddPCR
Posted May 6, 2022
---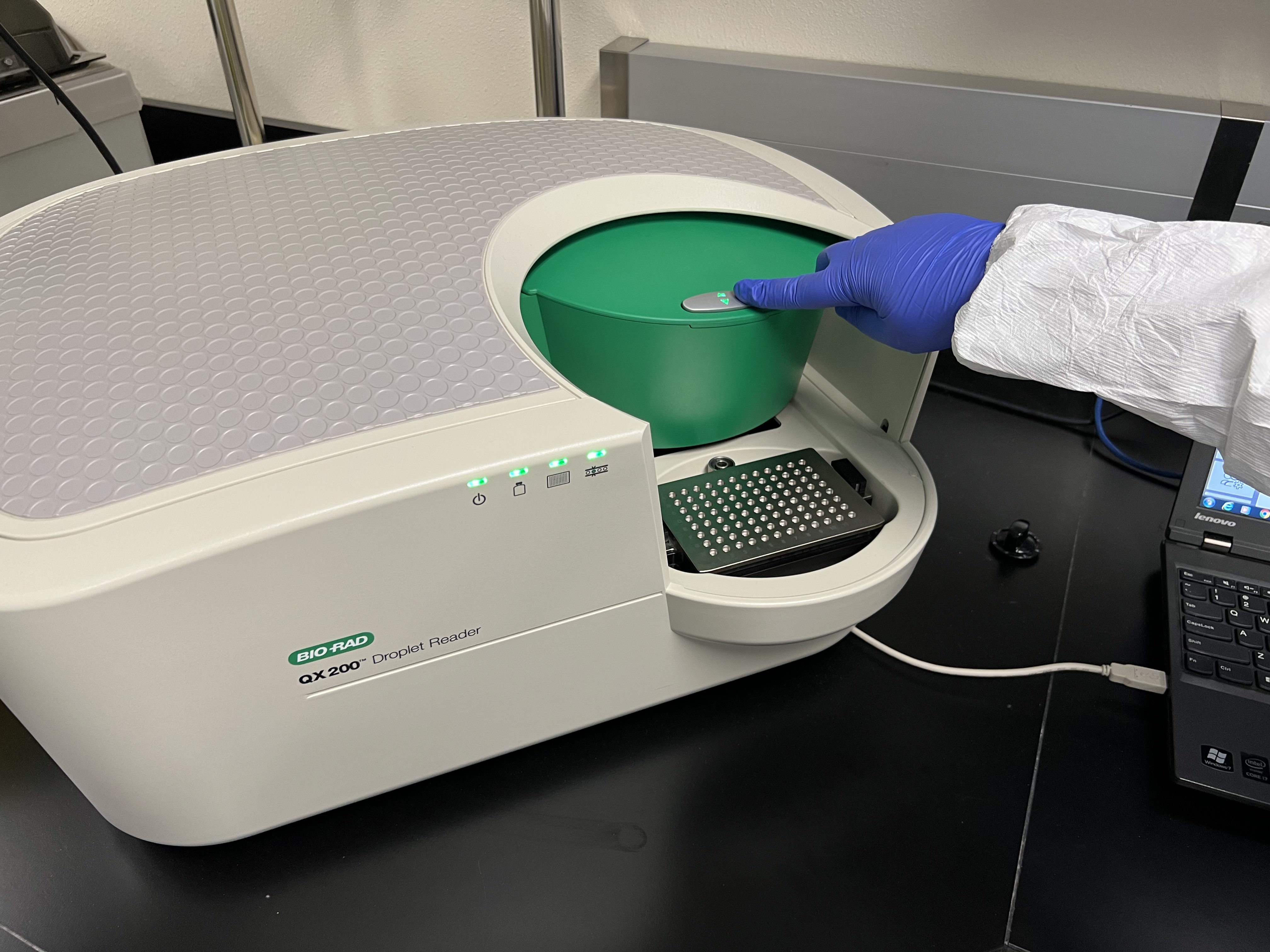 San Diego County has become the first municipality in the nation to end its reliance on decades-old methods for monitoring fecal contamination in beach water in favor of a rapid, DNA-based method that SCCWRP vetted and optimized for routine use in Southern California.
The droplet digital polymerase chain reaction (ddPCR) method – which the County began using in early May for routine beach water-quality monitoring – will enable public health officials to notify beachgoers about contaminated water on the same day that water samples are collected. The ddPCR method can measure fecal contamination levels in a beach water sample in as little as three hours once samples reach the laboratory.
By contrast, results from traditional, culture-based methods are typically not available for 24 to 72 hours after samples reach the laboratory – a reporting delay that can put beachgoers at elevated risk of exposure to waterborne fecal pathogens.
The ddPCR method, which will be used at more than 50 County and State beach locations, measures the genetic signature of a fecal bacterial indicator known as Enterococcus. Although traditional culture-based methods also measure Enterococcus, these culture-based methods require an overnight incubation period, where microbes from beach water samples are grown to levels that enable Enterococcus to be quantified.
SCCWRP and its member agencies have spent nearly two decades exploring the feasibility of replacing culture-based methods with rapid, DNA-based methods for routine beach water-quality monitoring.
In the early 2000s, SCCWRP led a national effort that examined multiple potential DNA-based methods side by side; researchers developed consensus around a method known as quantitative PCR (qPCR) – a predecessor technology to ddPCR.
Based in part on the results of epidemiology studies conducted by SCCWRP in Southern California, the U.S. Environmental Protection Agency in 2012 approved qPCR as an acceptable DNA-based alternative to culture-based methods.
The EPA's approval of qPCR for beach water-quality monitoring paved the way for more focused, SCCWRP-led studies in Southern California directly comparing the performance of culture-based methods to qPCR – and later, to ddPCR. Researchers also probed reliability and performance issues with the DNA-based methods, and worked to optimize monitoring and analysis protocols.
In 2017, San Diego County began working toward receiving regulatory approvals to replace its culture-based methods with the ddPCR method. These efforts culminated in spring 2021, when a multi-year study led by the California Department of Public Health and SCCWRP was published, demonstrating that the ddPCR method produces results in San Diego County that are equivalent to EPA-approved methods. Subsequently, EPA Region 9 and the California Department of Public Health granted regulatory approvals to implement the ddPCR method.
Since the May 2021 approval, San Diego County has been preparing to use the ddPCR method for routine beach water-quality monitoring, including being trained in the method at a SCCWRP laboratory and receiving State accreditation in the method.
San Diego County's official launch date for ddPCR monitoring was May 5, with the County's public health agency transitioning to the ddPCR method at 51 approved beach sites spanning 70 miles of coastline. Water quality at County beaches is monitored at least once a week from April to October.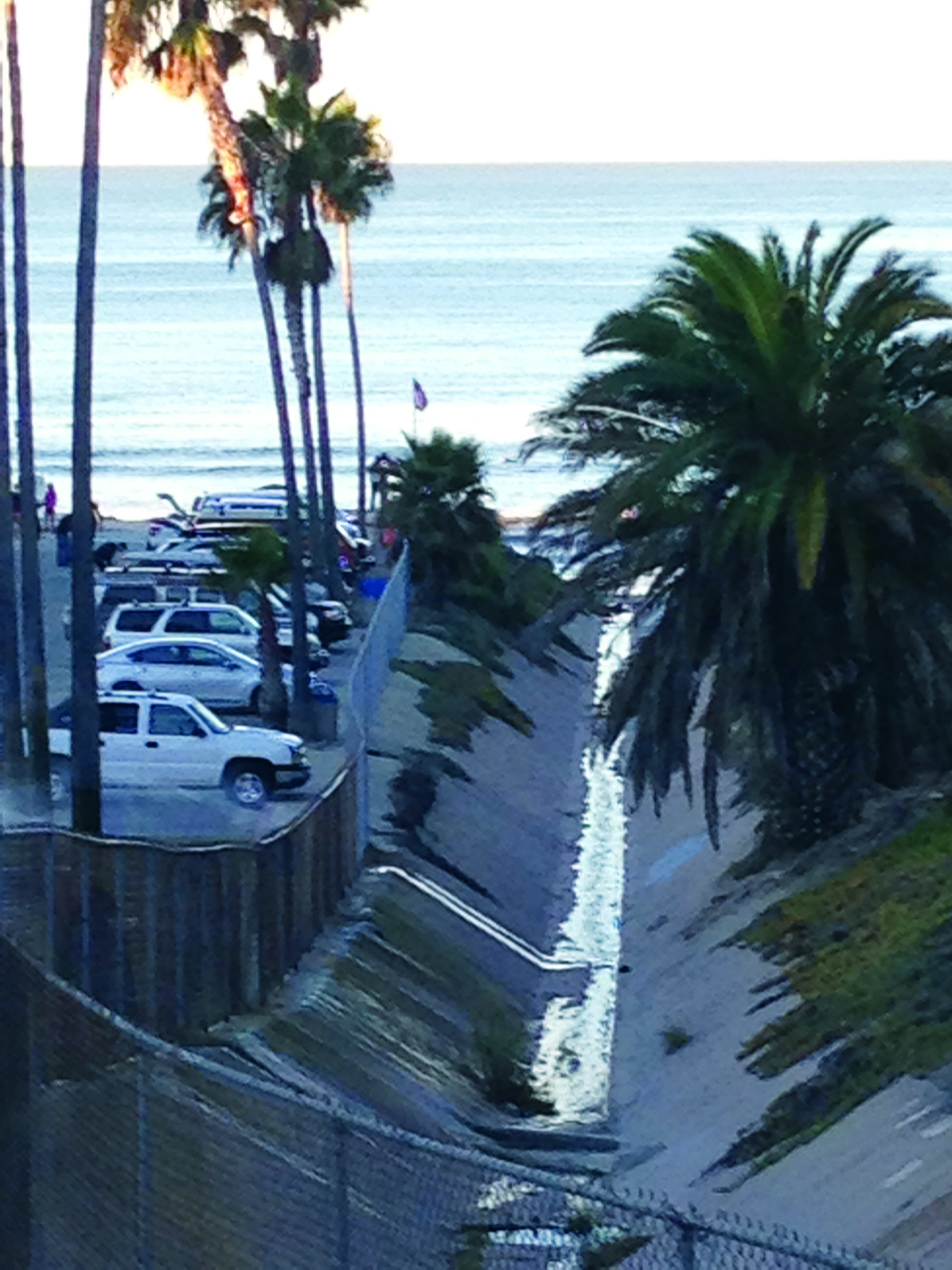 The City of Los Angeles, meanwhile, is following in San Diego County's footsteps, with plans to launch a similar method comparison study as early as next year demonstrating that the two methods can produce equivalent results at City beaches.

Furthermore, the upcoming 2023 cycle of the Southern California Bight Regional Monitoring Program is exploring the possibility of developing a method comparison study across Southern California that could pave the way for multiple Southern California municipalities to receive regulatory approval to implement ddPCR.

For more information, contact Dr. Joshua Steele.


More news related to: Microbial Risk Assessment, Microbial Water Quality, Top News